Sports Sampler: Jiu Jitsu - The Gentle Art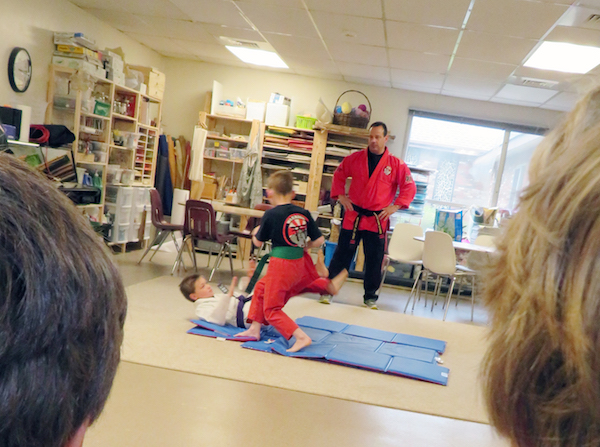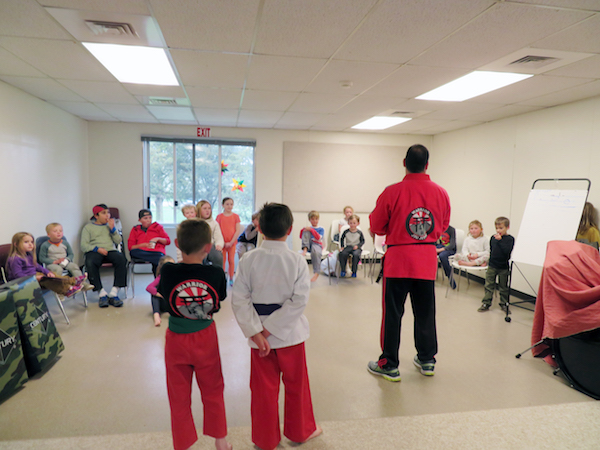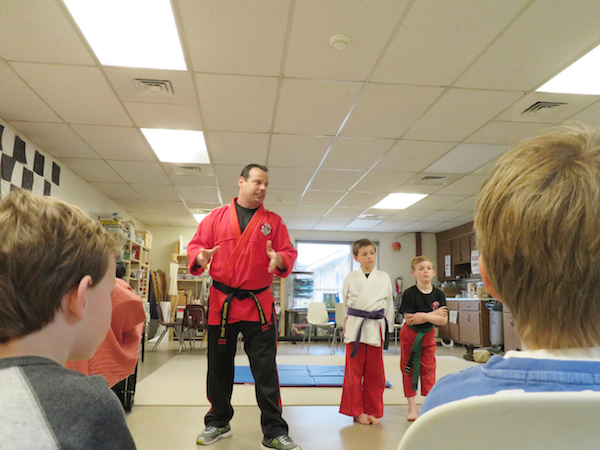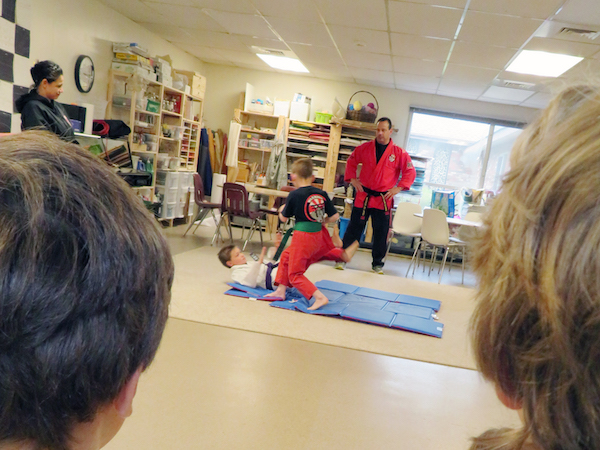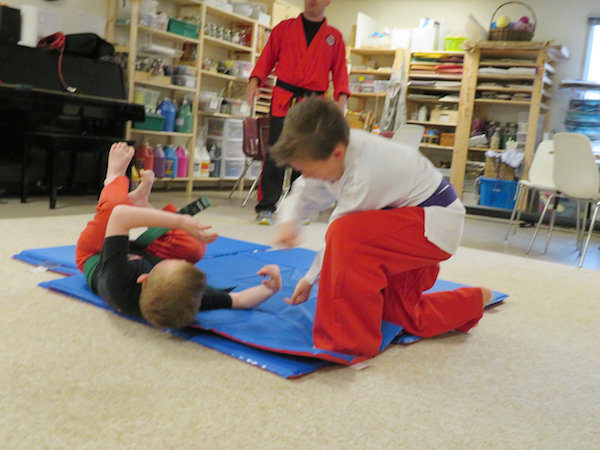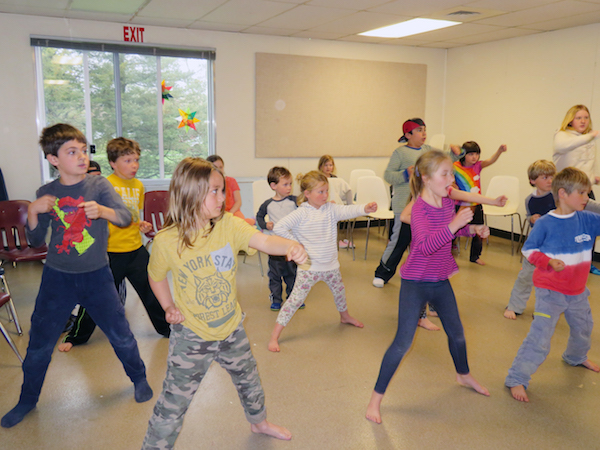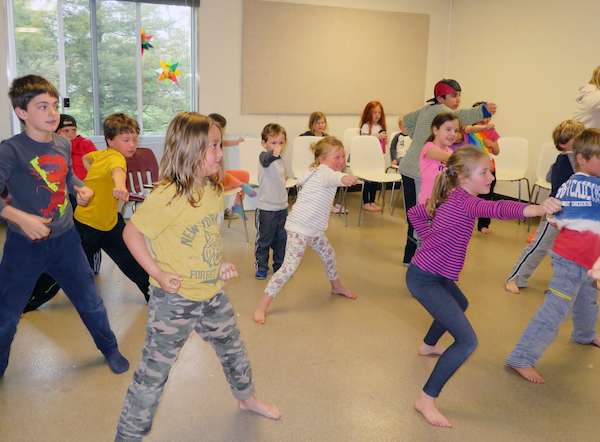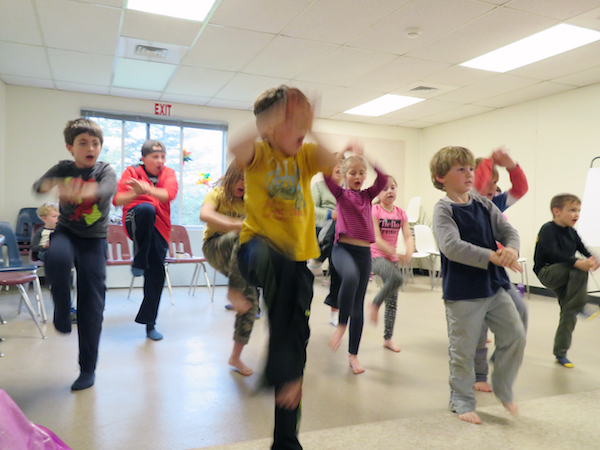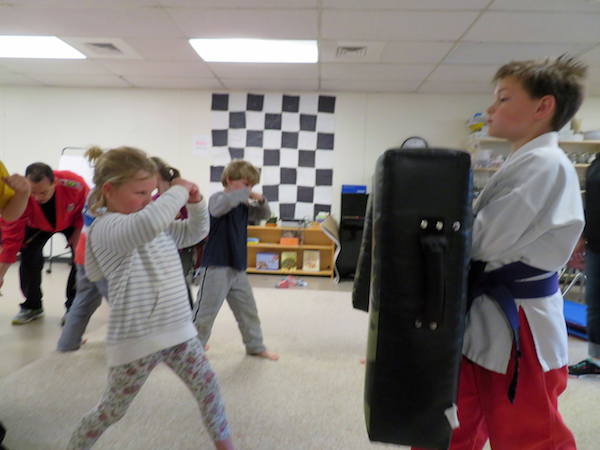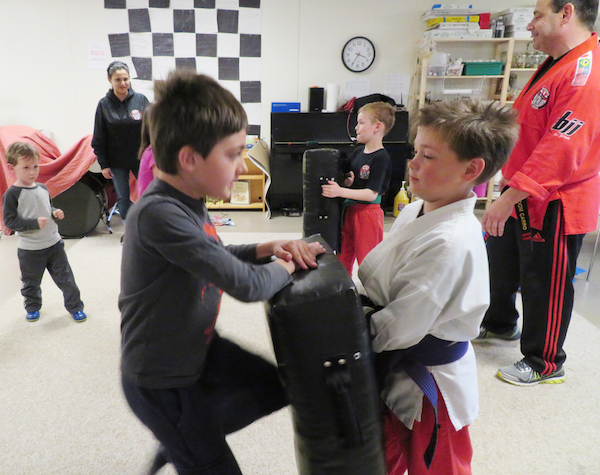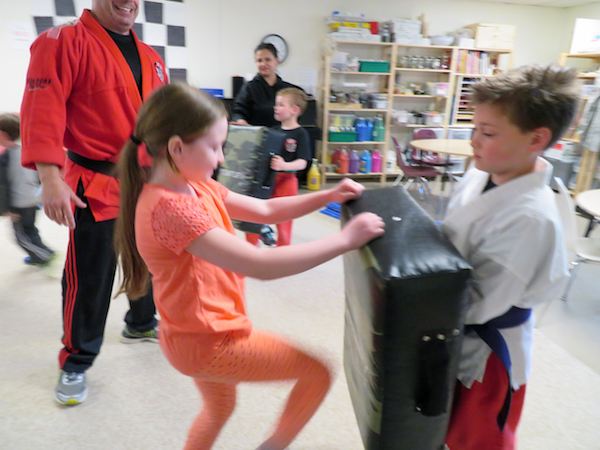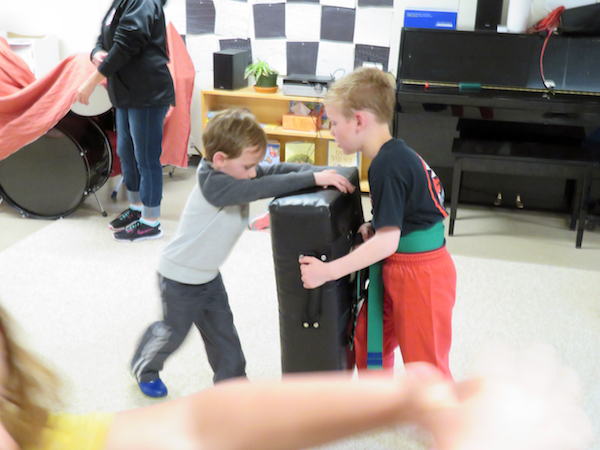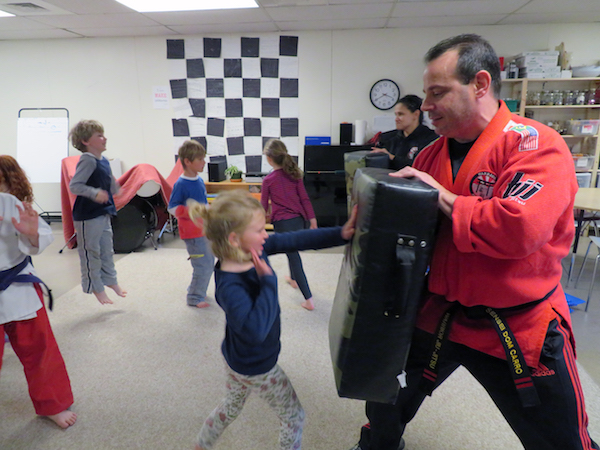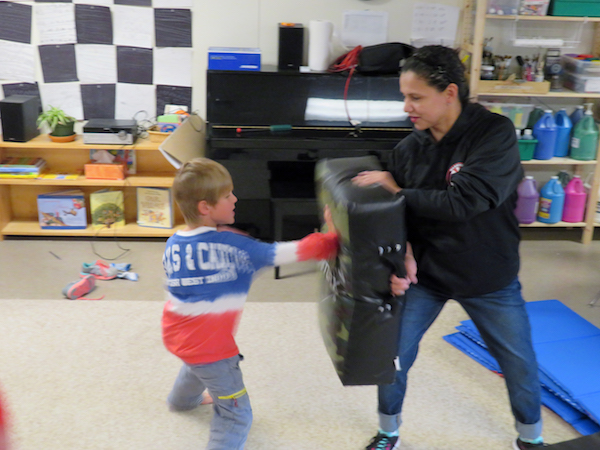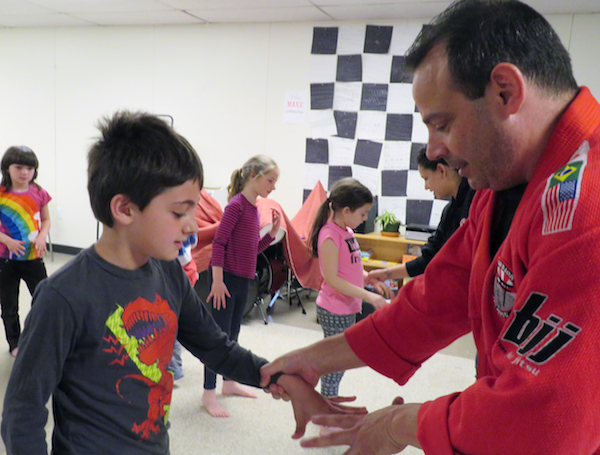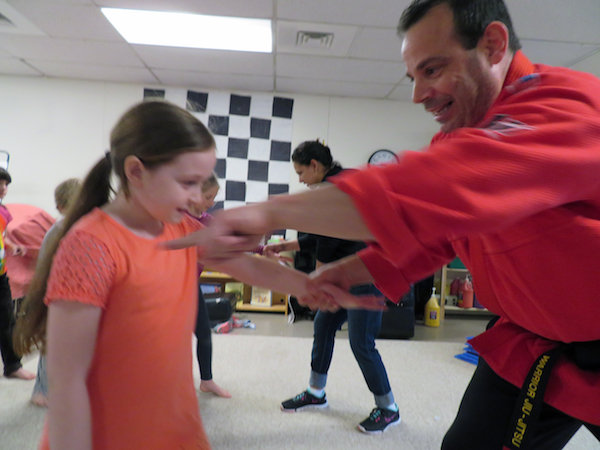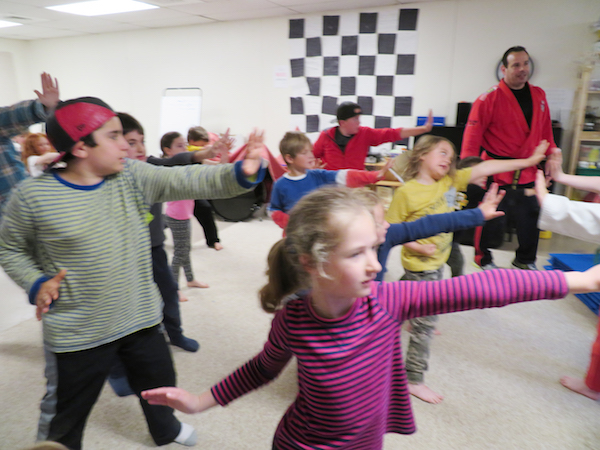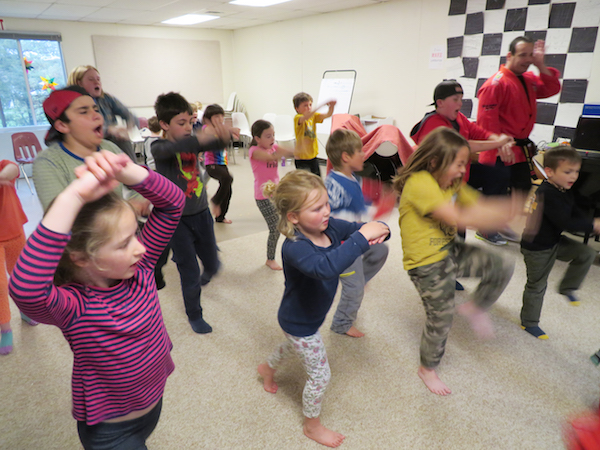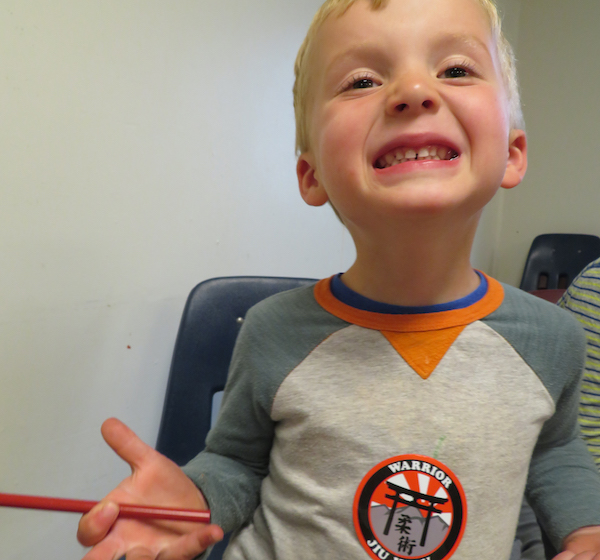 Sensei Dominic Carro and his partner Karla Carro of Warrior Jiu Jitsu in Rocky Point visited PCS on Friday, April 21, and shared their time and talents with 24 students, making this one of the most popular sports samplers we've held this year!
Sensei Dom taught our students why jiu jitsu is known as "the gentle art" of self-defense. It's gentle on the practitioner, not on the attacker, and the goal is not to hurt the attacker but to disable them long enough to allow the practitioner to get to safety and seek help. The emphasis is on self-defense, not on using jiu jitsu techniques to hurt others.
After some invigorating jumping jacks and other warm-up exercises, Sensei Dom showed PCS students some basic stances and fighting moves. As Kai and Micah Tvelia demonstrated, they yelled their kiai, which made some of the other PCS students giggle. Sensei Dom taught them why martial artists "yell" during their movements: to focus their energies and draw the attention of/startle their attackers.

PCS students all had an opportunity to participate in some knee strikes and palm strikes. Dom also reviewed one-hand wrist grab escape techniques, so now your children know a sure-fire way to get away should a stranger ever grab them by the wrist.
The children all left with a free bracelet, pencil, and card for a two-week free trial at Warrior Jiu Jitsu. As the photo album above attests, the PCS students were focused and having fun!